Top tips for a more sustainable holiday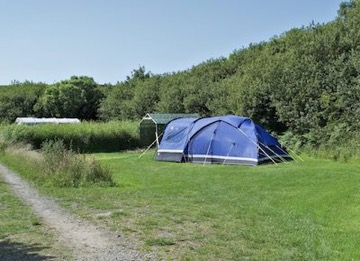 Travel by anything other than foot or cycling, by its very nature tends to be less than sustainable. We can't change the world in a week or even a year - but here some tips that go some way towards having a more sustainable holiday.


Leave the car at home. Find a holiday location that can be explored by foot, bike or public transport. If you must take the car, limit to just one. Mad as it seems, there has been such a craving for people to take so much of home with them, it's not uncommon for families to turn up in multiple cars. If you have to take the car then find a location with activities to do without you having to drive too much.


Camping and glamping offers you the chance to de-clutter and get back to basics. Find a campsite that cares about its environment and you'll usually find the friendliest hosts too! It's no accident that people who are passionate about the environment tend to create intimate, friendly campsites and holiday experiences you'll want to return to time and time again.


Beg, borrow or rent. It's crazy to buy a beach shelter, wetsuit or boogie board to use for just one week a year. Far worse is many people recognise this and buy poor, not fit for purpose equipment, because they think 'we only need this for a week'. Try and avoid this. Instead, buy quality kit that will last - even if second hand. Better still, find a host or location that lends or rents all the kit you need that would otherwise sit in the loft for 50 weeks of the year. It will give you more room in the car - it might even mean you could go by public transport.


Keep it simple. This is the chance to de-clutter and disconnect from the umbilical, digital ties and re-connect with family, friends and nature. Manage with fewer clothes; take a good book and remember to slow down. Life doesn't get better with speed - it just goes faster. Better to enjoy your holiday longer by chilling out and consuming less.


Buy local food and drink. This can be difficult but is worth it. Find the local farmers markets; support the smaller stores; buy the local beer; 'get in' with the locals. Most great hosts will already have this information for you but an email request to your host should get you in the know.


Leave no trace - take only photos and leave only foot prints. Find a holiday host or location that cares not only about the environment but also community. This is more likely to be smaller, often family run businesses and accommodation providers who will promote this on their websites and communicate it in there sales literature and advertising.
Wherever you go, whatever you do - have a great holiday!
--